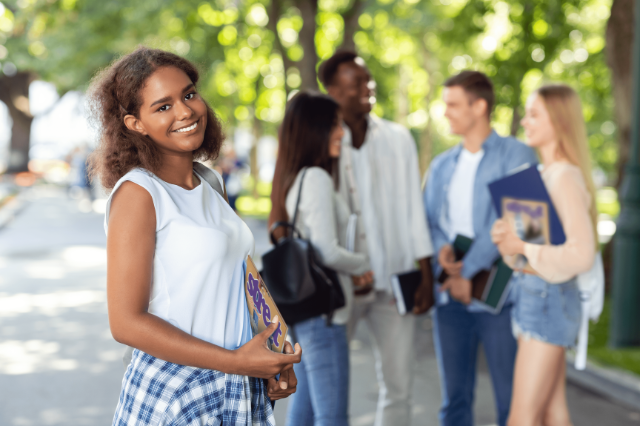 Northern Territory Streetsmart Handbook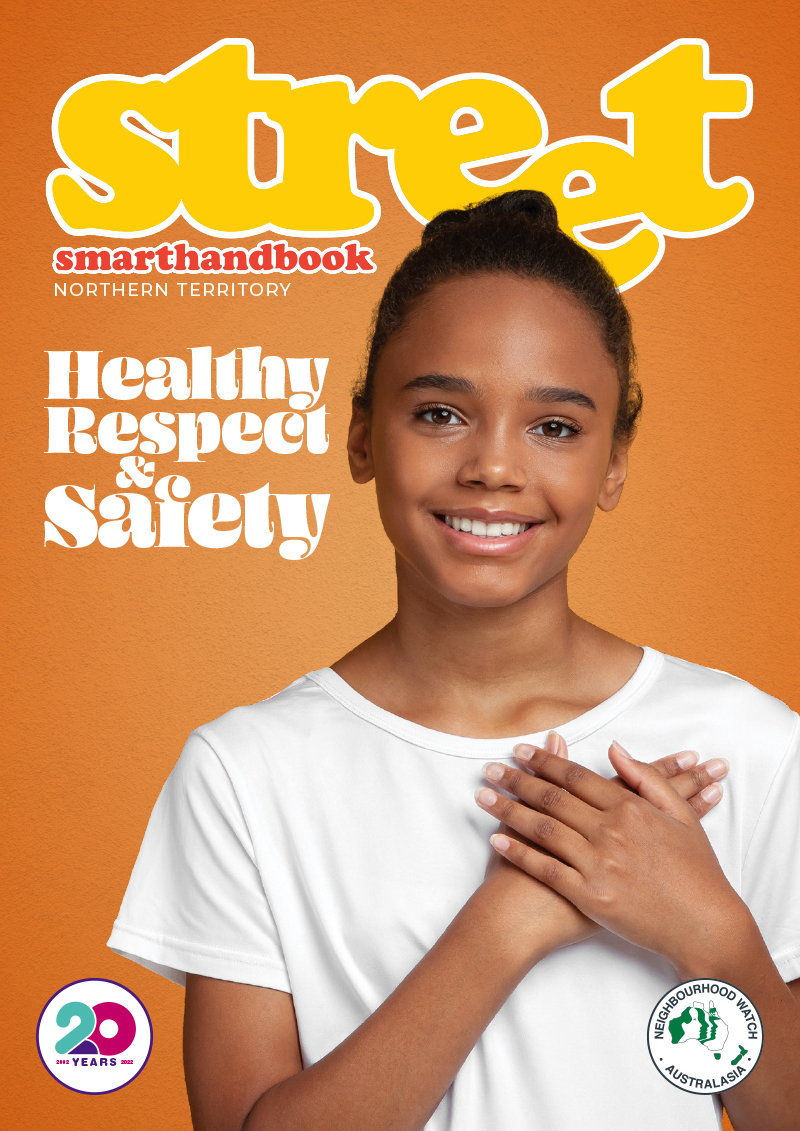 June 2022 Edition | Healthy Respect & Safety
In this edition:
Respectful Relationships | Communication and Listening Tactics
Sex, Sexuality, Gender | LGBTQIA+ | Safe Sex | STIs
Keeping e-safe | Cyberbullying | Online Drama
Be the ally we all need | Online | Social Setting | LGBTQIA+ Ally
…and much more!
Special Feature Article
Have your say #indigenousvoice
A voice for Indigenous Australians

What is Local and Regional voice?

What is National voice?
Fill in your details to start reading this handbook Subscribe to unlock previous issues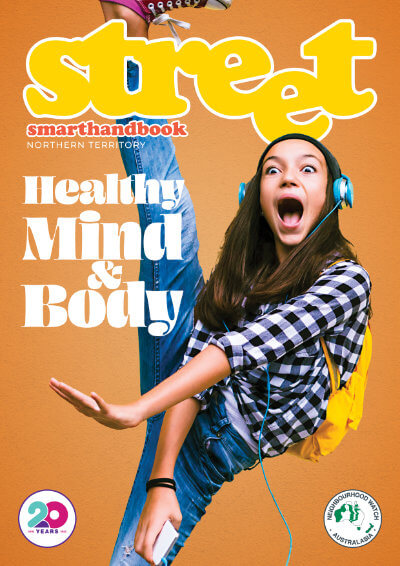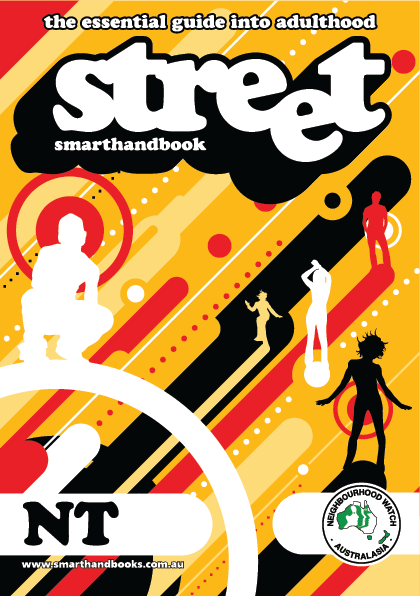 About Streetsmart Handbooks Northern Territory
The Northern Territory Streetsmart Handbook is an essential guide for health, wellbeing and living skills. It offers resources that are essential for every teen and their transition into adulthood.
Our handbooks are distributed to secondary schools and youth centers across Northern Territory.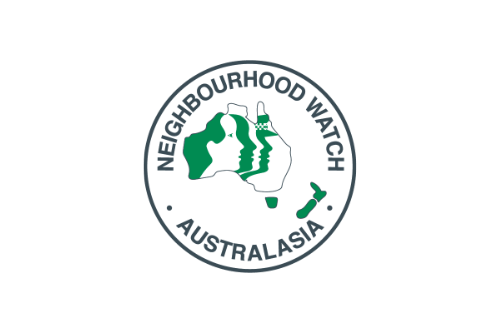 NT Proud Partner
The Northern Territory Streetsmart Handbook is endorsed by our proud partner, Neighbourhood Watch Australasia (NHWA).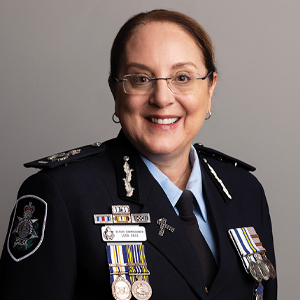 Northern Territory Proud Patron
Lesa Gale
AFP Assistant Commissioner Northern Command Australian Centre to Counter Child Exploitation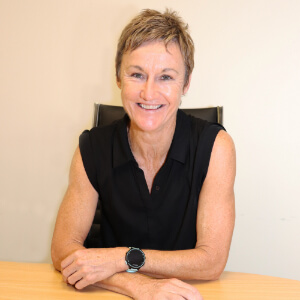 Northern Territory Proud Patron
Colleen Gwynne
Children's Commissioner NT
Testimonials from our NT subscribers!
Team Health
Team Health
,
The NT Streetsmart Handbook were a valuable resource to have available. We have used the handbook to startup a program for children in the Katherine region.
Rosebery Middle School
Rosebery Middle School
,
We need more extra Streetsmart handbook, this handbook is superb! The year 11 students love the handbooks and we have received positive feedback from the parents as well
Parent
We are a company in Alice Springs (NT) that paid to advertise in this book & received a copy through the mail. I am a parent of a 15 year old boy & found it absolutely fantastic & have never seen anything like it. I was showing a couple of my work colleagues & we all said we would love to buy a copy of this. I have given the copy we got to a friend who has a young daughter in hospital with an eating disorder & she apparently hasn't put it down.
St John's Catholic College
St John's Catholic College
,
We are a Day/Boarding/International school, and we think this handbook book is extremely valuable for our students.
ABOUT US
The Street Smarthandbook is a practical life guide for 16 and 17 year old school leavers that is designed to help prepare today's youth for life after school.
The handbook covers important topics from sexual health and the effects of drug and alcohol abuse to legal rights and applying for a loan. It offers information specific to the school leaver.
CONTACT US
Write to us
GPO Box 2466
Melbourne, VIC 3001
Australia
Reach out to us
E: info@smarthandbooks.com.au
ABN: 83 146 901 797