WORKING TOGETHER
A MESSAGE FROM THE COMMISSIONER FOR CHILDREN AND YOUNG PEOPLE
Moving into adulthood is an exciting time. It is filled with new opportunities, adventures and freedoms, waiting to be explored and discovered. But it can be a scary time too. Suddenly you are faced with a whole new range of decisions and responsibilities that you have never had to deal with before.
Some of the best lessons I've learnt in my life have come from making mistakes and learning from my experiences. But there have also been times where I've been grateful to get some really helpful advice that has stopped me from making mistakes in the first place.
The Streetsmart Handbook is a collection of all the snippets of information and advice you need when you're entering the adult world, in a single compact book.
Whether you are moving out of home, trying to get a driver's license, deciding on a career or wanting some health and wellbeing tips; this book has got it covered. It will give you practical tools to negotiate with a dodgy landlord, help you avoid creeps on the internet, buy your first car and set a sensible budget. It will also save you a lot of Googling.
I hope this handbook helps you face the good, bad and boring parts of adulthood with confidence and calm. Getting the basics right will help free up more time and energy on what is most important: enjoying and making the most of this exciting time.
Liana Buchanan
Principal Commissioner for Children and Young People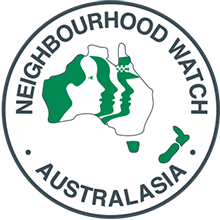 NHWA is proud to endorse the Streetsmart Handbook.
Since 2002, the Streetsmart Handbook has been delivered to teenagers at secondary schools with the aim of helping to educate our youth on important topics relevant to them as they transition into adult life.
NHWA's partnership with the Streetsmart Handbooks will not only assist teenagers with subjects such as cyber bullying, depression, social behaviour in the community, dangers of drugs/alcohol and much more but will also engage our brand and goals in creating a safe, connected and inclusive community, where people feel empowered, informed and engaged with one another and with local police.
The Streetsmart Handbook will not only benefit teenagers but will also give their families guidance towards various places, organisations and contacts whenever they need assistance.
This is an exciting venture for NHWA!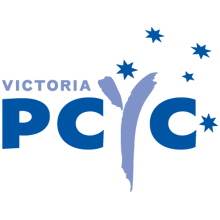 The Police Citizens Youth Clubs (PCYC) are police community groups that started in 1926 and aim to provide opportunities for young people to be involved in a variety of sports and other activities.
Throughout the state there are many halls equipped with gym facilities, rings for boxing, Judo and other types of sports. The venues are traditionally set up in areas where there is limited facilities and all branches are run as non profit.
PCYC Victoria have built a strong relationship delivering the Streetsmart handbook to young people all over Victoria. The Handbook has been running for over 15 year now and we are very proud to be associated with such a fantastic product. The partnership is essential as we work together to support the youth of today.
Victoria Police and Citizens Youth Club Inc.
Streetsmart Handbook Chapters
Excellent resources for my Year 11 and even their parents. Thanks very much Margaret

Margaret Ramsay Mathematics and IT Teacher

James Ruse Agricultural High School

I am the current year 11 Adviser. There are 175 students. It's a great reference book.

Ms Anastasia Flevaris LOTE Coordinator - Year 11 Adviser Sylvania High School

Thanks for the Street smart handbooks – have them in the student services area now 😊

Interested on the offer to have a digital version that we can put up on our college website as it looks like a great resource.

Toby Hartley | Mathematics | Year 11 Co-ordinator 2019 | Pre-Service Teacher Liaison

 

I'm the Year Level Co-ordinator for Year 11 are Bray Park SHS and I was wondering if I could grab an electronic copy of the Street Smart Handbook? I see it says we can put it on our school website - we would like to post it to our student portal for kids to access

Courtney Fegan | Year 11 Co-ordinator, Teacher (Performing Arts)